hai hai hai hai hai.
semalam pergi uia kuantan, ada mock trial uitm kuantan punya. ye lah, uitm kuantan ni kecik. takdenya ada auditorium. sebab tu buat kat audi kuliyyah sains punya. fuyooo masa yang ditunggu-tunggu oleh budak kuantan. the first mock trial. yang budak asasi law dan tesl sama-sama handle.
SULTAN.
sumpah best. sumpah. kelakar. misteri. psiko. omaigod. they did it. they DID it. they deserved the standing ovation. ya lah. bertungkus lumus diorang nak jayakan mock trial ni. amie roommate aku yang jadi committee pun asyik takde kat bilik je sebab benda ni. diorang ni petang malam ada kat kampus sebab mock trial ni.
yeah, diorang berjaya. bangga dengan korang.
oh, zam berlakon jadi inspektor. kaklong jadi mak. gorgeous g punya pelakon memang superb hahahaha. bangga!
*standing ovation*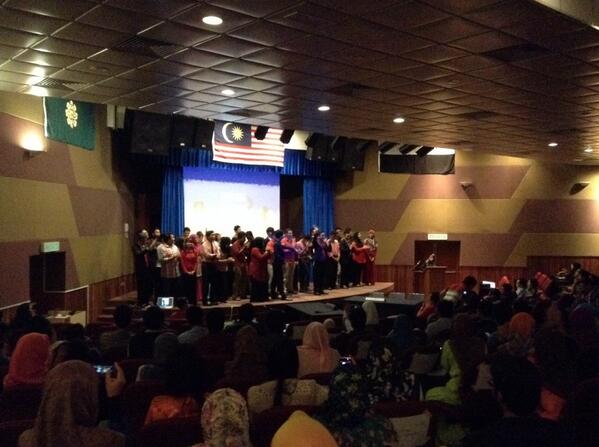 pukul 11 malam lebih baru sampai sekilau.
it was a great night, guys!
too much sweet memories to be remembered. why kuantan, why?
:)
eh. eh. eh.


siot bebudak ni.
hahahahahahaha.